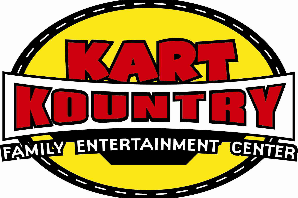 What do you get when you combine water cannons, boats with rubber tubes and squirters? A bumping, blasting, good time!
Kart Kountry's Bumper Boats bring together the adrenaline of bumper cars and the thrill of a water gun fight to create the perfect way to sit back, take aim, and soak your friends!
Bumper Boats are typically only open April through September.
Bumper Boats are currently CLOSED for the season.
Bumper Boats: drivers must be at least 44 inches tall and five years old.
Double Seat Bumper Boats: are for an adult and small child. The driver must be at least eighteen years old, and the passenger must be under five feet tall and be able to sit up on their own.